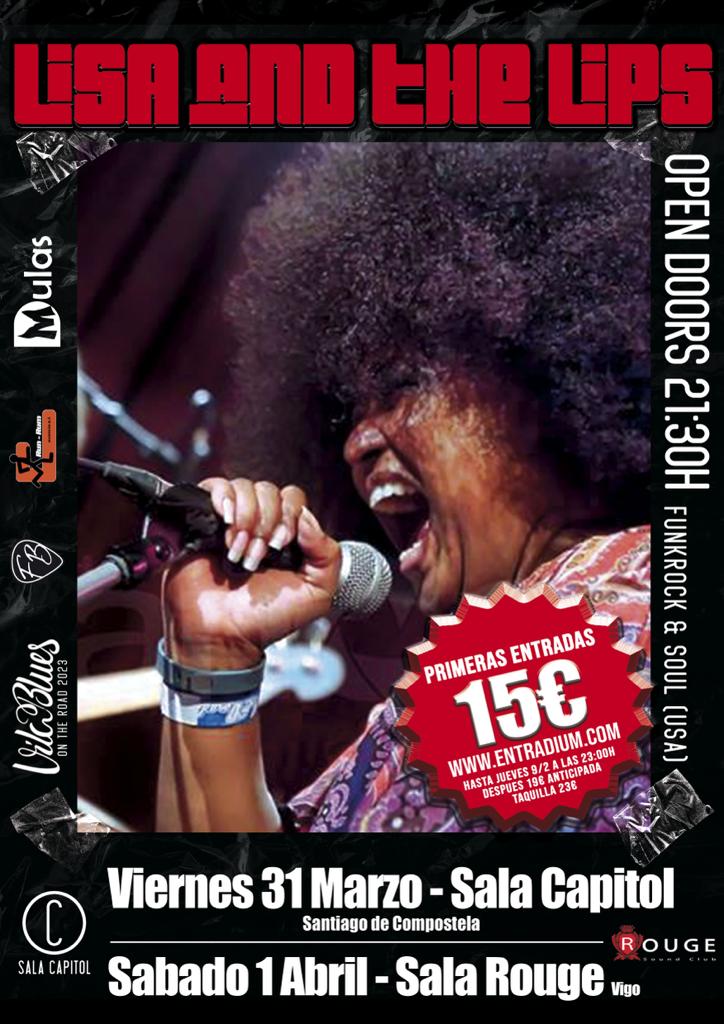 Lisa and the Lips | 1 abril 2023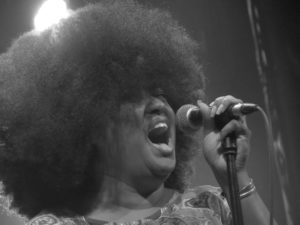 Vuelve la banda liderada por Lisa Kekaula. Paralela a The Bellrays, LISA AND THE LIPS, en su proyecto personal lleno de soul, funk y rock. Lisa no ha perdido su caracteristica garra, y continúa teniendo ese ojo clínico para escoger los temas con los que sube al escenario y ofrece su magnifico directo. Con este proyecto colaboró con un granito de arena en internacionalizar el soul, difundirlo y expandirlo derribando fronteras geográficas. La banda liderada por su inseparable Bob Vennum y por el vilagarcian Pablo Pérez con sus afiladas guitarras , está formada por 8 músicos de la escena estatal española como el bajista Paul Rodax, incluida una magnifica seccion de vientos.
Fusionan el alma del soul americana con un incendiario funk y rock que reventaran, no hay duda, las suelas de tus zapatos.
Imprescindible ver sobre el escenario a esta leona californiana que en sus más de 20 años de trayectoria combina como nadie soul y punk-rock. Energía física y potencia vocal inapelables. Un show con mucha energía y adrenalina!! Imperdible!!