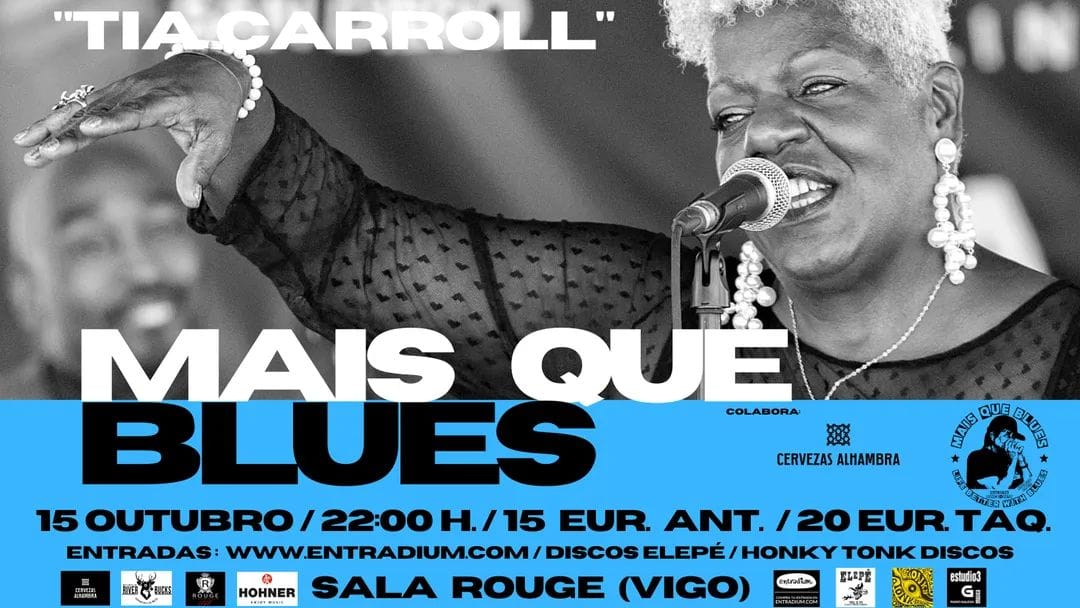 Máis que Blues | Tia Carroll | 15 octubre 2022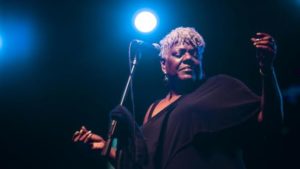 Tia Carroll, nació en el año 1958 en Richmond, California, donde creció escuchando a músicos como Stevie Wonder, Larry Graham, Ike y Tina Turner,… Empezó a cantar en una banda de rock a principios de los 80 hasta que el destino la llevó a convertirse en vocalista del bluesman Jimmy McCracklin y divas del blues como Sugar Pie De Santo o E.C. Scott . Pero afortunadamente no se quedó ahí, ya que hubo muchas más actuaciones memorables a lo largo de su carrera acompañando a Eddie Money, The Coasters con Leon Hughes e incluso teloneando a artistas como Gladys Knight, Ray Charles, Patti LaBelle y Tower of Power.
Es un ejemplo de lucha, de cómo, a pesar de las dificultades que encontró en el camino, una mujer también puede reinar en el mundo de la música, donde Tia Carroll incluso sería reconocida al recibir premios como: Mejor líder femenina en 2016; Mejor Vocalista Femenina de Blues de la Costa Oeste, 2017, Disco Femenina de Blues Tradicional, 2018… hasta el reciente y prestigioso Jus´ Blues Award a la mejor discografía en 2022.
En el Máis que Blues – Cervezas Alhambra de Vigo la majestuosa Tia Carroll contará sobre el escenario con la presencia de cuatro grandes del blues internacional como son: Curro Serrano (guitarra), David Salvador (bajo), Quique Gómez (armónica) y el gran baterista francés Guillaume Destarac.
Entradas también disponibles en Discos Elepé y Honky Tonk Discos.