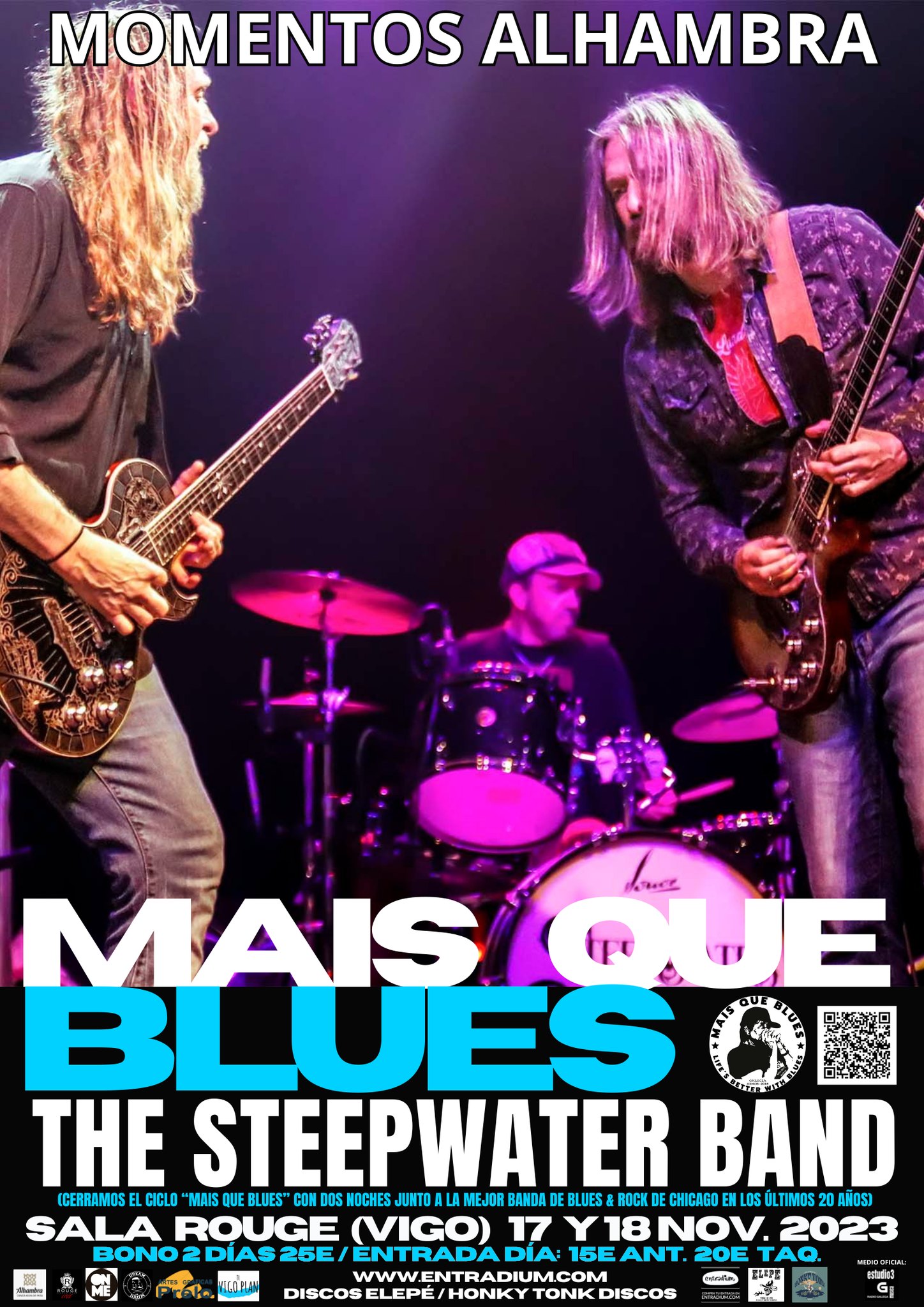 The Steepwater Band | Máis que Blues | 18 noviembre 2023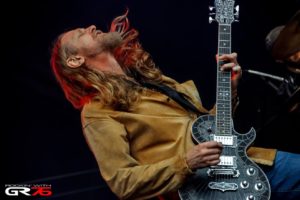 Tras el gran concierto de Jared James Nichols ahora le toca el turno a The Steepwater Band (Chicago), que regresan a Vigo con una nueva doble actuación, para celebrar el 5º aniversario del ciclo "Momentos Alhambra – Mais que Blues".
La formación norteamericana dará dos conciertos completamente distintos, donde presentarán las canciones de su nuevo disco "Re-Turn Of The Wheel", además de rendir tributo a todos sus ídolos (The Black Crowes, Neil Young, Tom Petty, Rolling Stones, Led Zepellin, Buddy Guy, Robert Johnson…) y hacer un extenso recorrido por toda su discografía, en lo que promete ser una doble velada histórica. Cada una de las noches en Vigo ofrecerán más de dos horas y media de puro Rock & Blues.
The Steepwater Band se han convertido en una de las bandas más importantes y veteranas de la escena de Chicago y del rock americano. Les respaldan más de dos décadas en activo (desde 1998), durante las cuales han llegado a compartir escenario con bandas como: Lynyrd Skynyrd, Blackberry Smoke, Blues Traveler, Gov't Mule o John Mayall & the Bluesbreakers.
Jeff Massey (líder de la banda): «No te vamos a engañar, somos unos tipos un poco mas viejos, pero estamos en forma. Muchas de las leyendas de la música ya no están entre nosotros, así que celebremos juntos la oportunidad de disfrutar de la música en directo y entre todos mantengamos la viva mientras podamos. Vigo: Are you ready?».