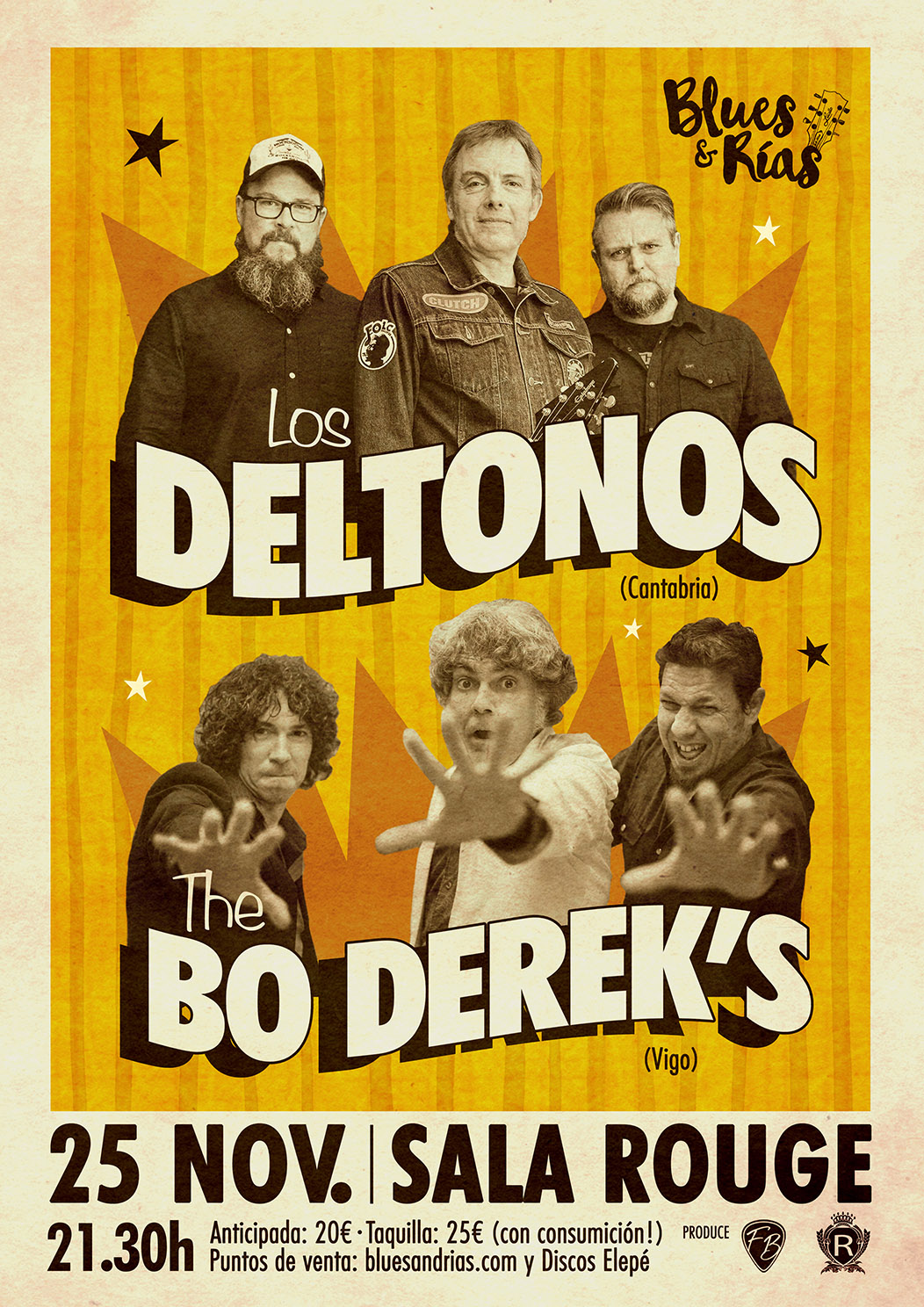 Los Deltonos | Bo Derek´s | 25 noviembre 2023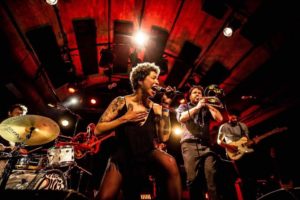 Simbolizan el Rock en Castellano.
Deltonos, la legendaria banda cántabra vuelve a Vigo tras muchos años sin actuar en la ciudad. Además de hacer un repaso por su extensa discografía, presentarán su último trabajo discográfico "En el Fillmore", disco grabado en vivo en Alicante a mediados de este año.
Definir su estilo musical más allá de "grupo de Rock" es arriesgado pues cualquier definición supone simplificar demasiado la gran cantidad de influencias y matices que hay en sus composiciones. En sus comienzos se les consideró acertadamente un grupo de Rhythm & Blues pero han ido evolucionando con cada nuevo trabajo, incorporando diferentes sonidos y sonoridades de raíces americanas, migrando hacia un rock que podría encuadrarse a ratos en el género conocido como Americana, pero manteniendo siempre un sonido propio y característico marcado por el toque personal y virtuoso a la guitarra de Hendrik y las letras siempre en castellano de sus composiciones.
Harán de anfitriones los vigueses THE BO DEREK`S, poderoso "power trio" de Rock and Roll Old School liderados por Oscar Avendaño, quienes llevan recorriendo todo el país desde sus comienzos y estàn próximos a presentar su nuevo álbum.
¡De trios rockeros va la cuestion!
Entrada para mayores de 18 años.
Entradas también disponibles en Discos LP